TABLE MAINTENANCE
---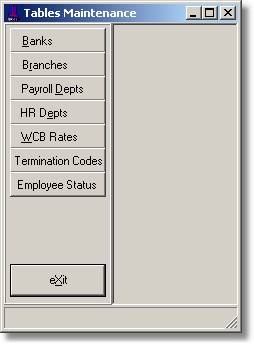 DESCRIPTION

This module allows the user to maintain the following tables: BANKS

Banks: list of the banking institutions numbers used in the system.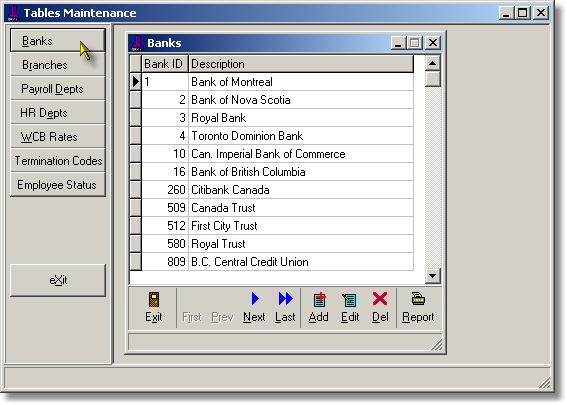 BANK BRANCHES
Bank Branches: list of the branch (transit) numbers.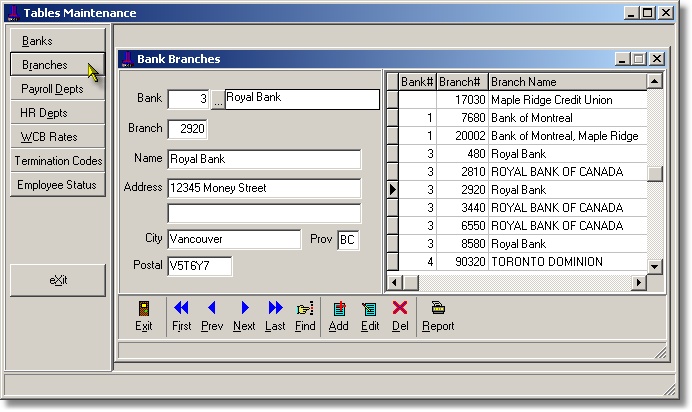 Payroll Departments
Payroll Departments: list of payroll departments (cost centres) ie; Sawmill, Planer, Maintenance.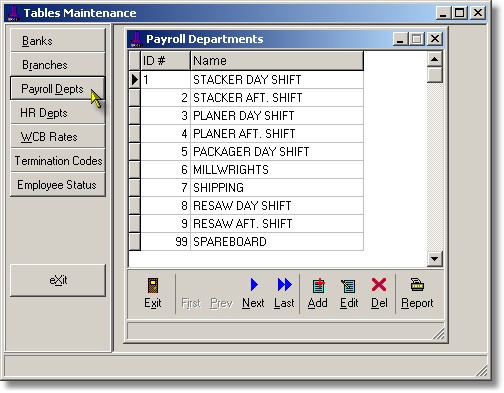 HR Departments
HR Departments: list of Human Resources departments (may not necessarily duplicate the Payroll Departments).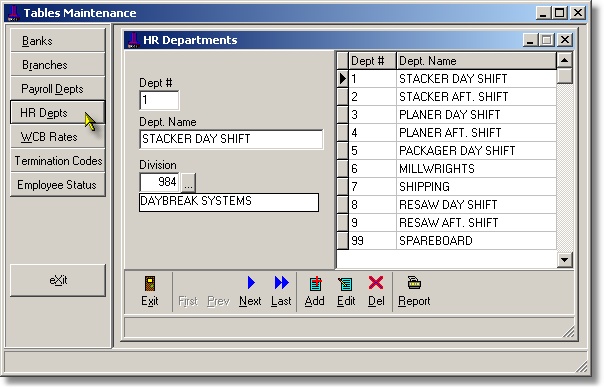 WCB Rates
WCB Rates: list of the divisional Workers Compensation rates, maximum annual earnings and their effective pay periods. The assessment rate is pre-determined by WCB, and is based upon the classification of the site, which may be Sawmill, Logging Operations, Retail, etc. A Company is normally notified late in the year via the WCB Experience Rating letter stating the net assessment rate to be used for the new payroll year. The maximum earnings are set by WCB based on their calculations. Once an employee has reached this maximum, no further payments need to be remitted on his behalf. When a pay record is created the WCB earnings are totalled and the rate at the time is stored in the pay record. This allows for including the premiums as costs when running the GL Journal Voucher program. A separate WCB report is also available.
ROE Termination Codes
Termination Codes: list of Record of Employment Termination codes as defined by Revenue Canada.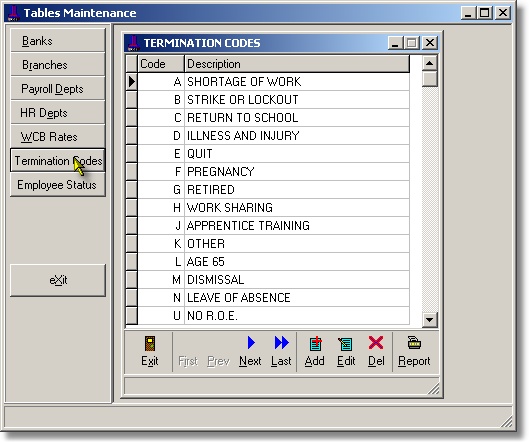 Employee Status
Employee Status: list of employee statuses. ie; Active, Terminated, On-leave, Retired with Benefits.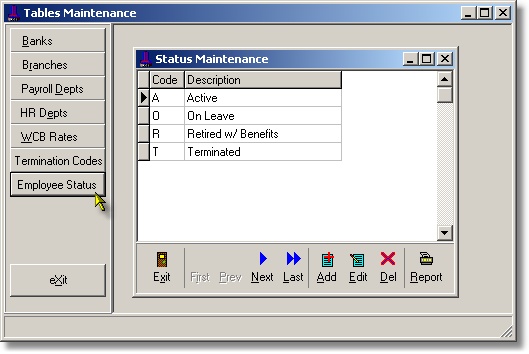 ---