TRAINING LOG REPORT
---
DESCRIPTION

This module report on the job history showing the permanent, temporary, trainee and competent employees by job. The employees can be further sub-sorted by plant or department seniority.

OPENING SCREEN


PROCEDURES
Division - number to identify the division to be selected.
HR Department - the report may selected by department(s).
Job Code -the report may be selected by job code(s).
The following are additional sorting options that may be selected in order to produce the required report:
By Job Types - Permanents, Temporaries, Trainees, and Competents
By Employee Seniority - Plant and/or Department
Additional Options - Print Counts, List Inactive Jobs, Page Break after each Division.
SAMPLE REPORT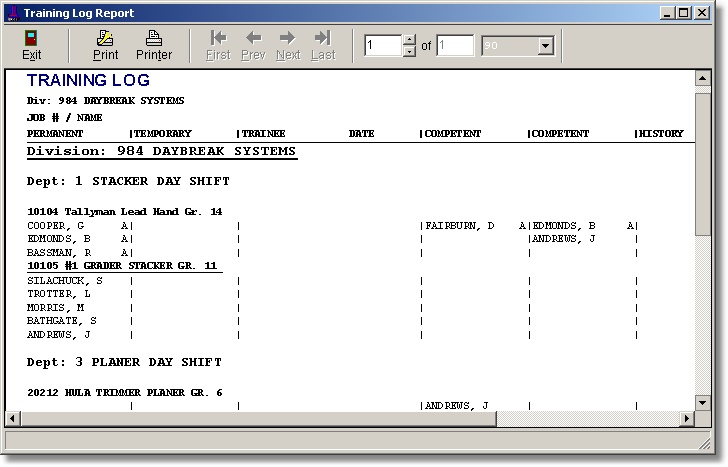 ---