PAYROLL BENEFIT/DEDUCTIONS REPORT
---
DESCRIPTION
This module is used to report on the benefit and deduction records created by the Batch and Manual Pay Records programs.
The user can select up to five specific Benefits and/or Deductions to report on at once. After entering the desired settings the user can then save the criteria as a report definition and later retrieve it by selecting if from the drop down 'Report Setting' list.
OPENING SCREEN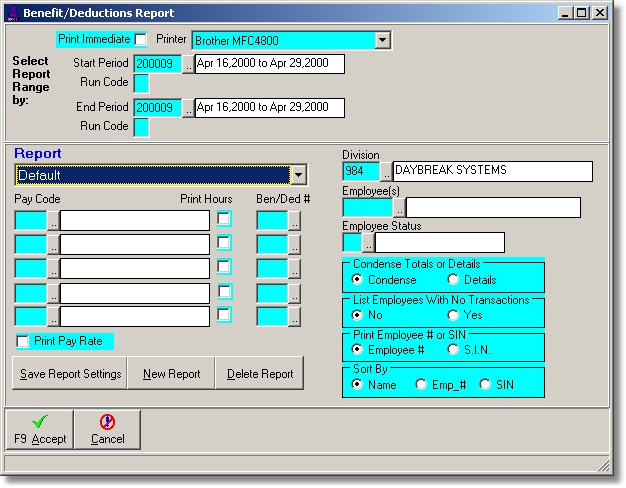 Selecting a Saved Report from the drop-down.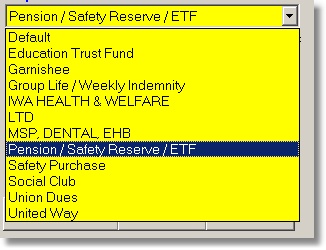 Screen showing settings for the selected report.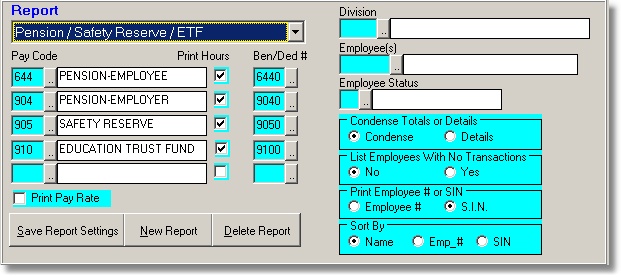 SAMPLE REPORT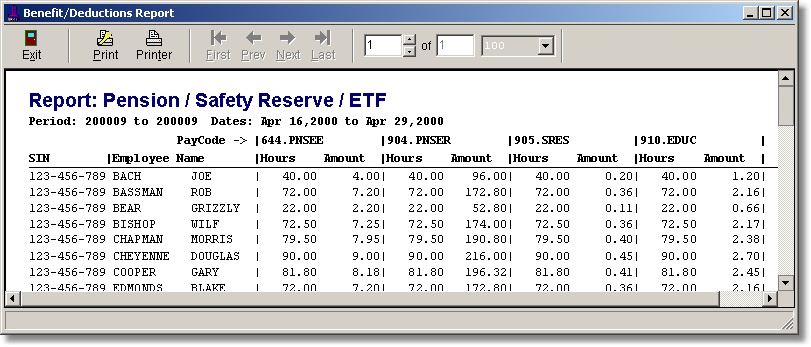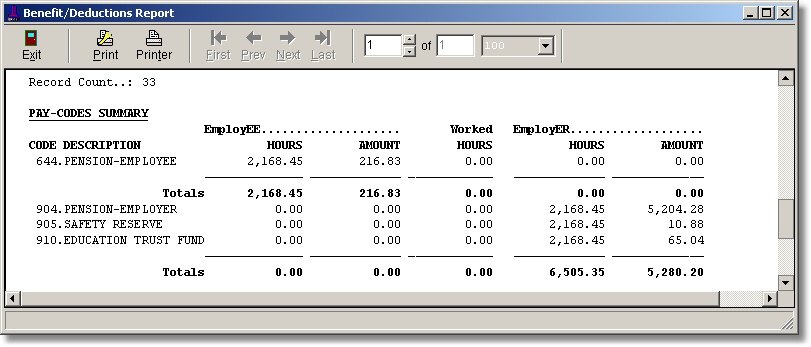 ---