DESCRIPTION

The Main Menu program allows users to login to a payroll database and then to display and access modules on menus that they have been assigned to.

Using the User/Menu/Security option on the 'Pay Tables' menu the system administrator can add/edit users and assign them to a specific menu group. The assigned menu group determines which menu the user is shown when they log in to the payroll system. See the section on Designing Menus for procedures to design new menus or modify existing menus.

The system is typically installed with a menu group defined for the full Payroll system and a menu group for the Foremen.

LOGIN WINDOW


W

When the Main Menu program is started the user is presented with the following login screen where the database to connect to is selected. The 'Connect To' field defaults to the last database that was connected when the login program was lst run. The User name defaults to the login name used for the Window's network login when the computer is first started. If the user has multiple login names for the payroll system then the Login Name can be changed as required. The password is a required entry field and if more than three invalid attempts are made to login the application will terminate.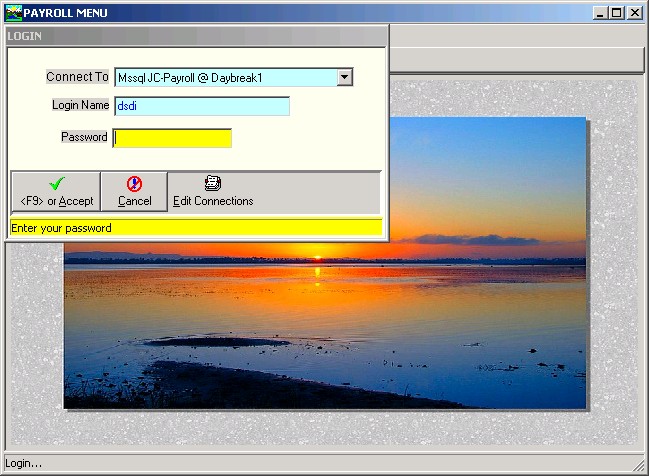 The following screen images show a complete Main Payroll Menu.
EMPLOYEE MENU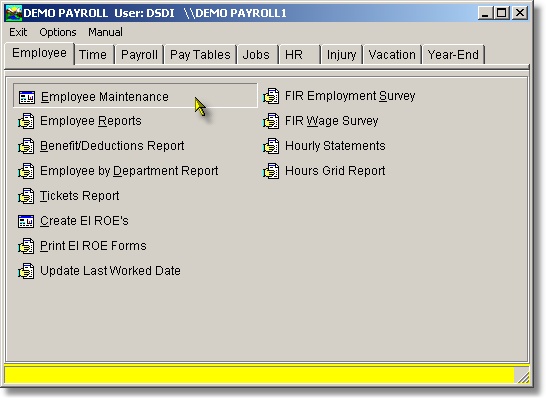 HUMAN RESOURCES MENU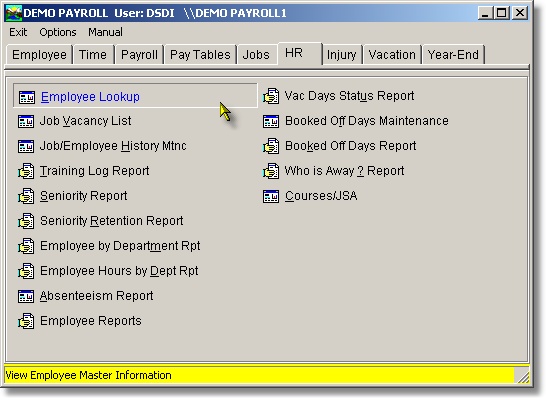 INJURY MENU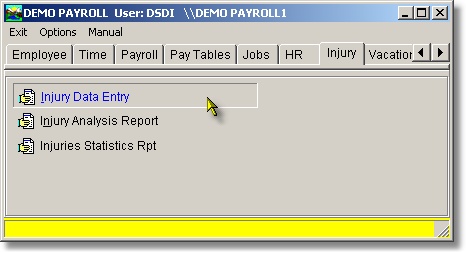 VACATION MENU