MISSING TIME REPORT
---
DESCRIPTION
The Missing Time report is used after all crew time and employee time has been entered. Once a date within the current pay period has been selected, this report lists all active employees who do not have any hours entered. This will enable the timekeeper to ensure that all employees hours have been entered.
OPENING SCREEN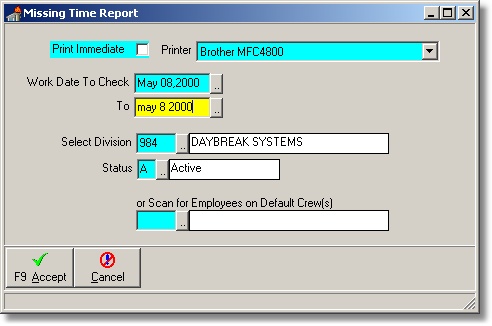 PROCEDURES

The following must be completed:
Work Date to Check - enter the specific date to check.
F9 - to accept.
SAMPLE REPORT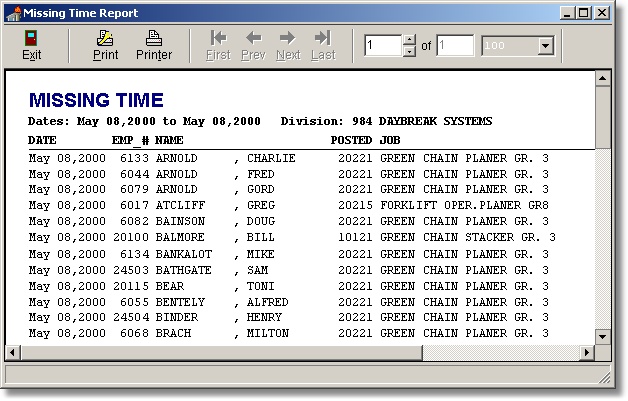 ---