EMPLOYEE REPORTS
---
DESCRIPTION
This module allows the user to print/display the various pre-defined reports of the Employees: Addresses, Banking Data, Birthdates, Job + Plant/Dept Dates, SIN/Job, Job History, Phone List, Full profile, Statuses, Employee #/Name and Year to Dates.
An 'Export Query' option allows the user to select fields and export the resulting list to an ascii file that can be opened by spreadsheets such as Excel or used to merge-print labels or form letters via word processors such as Microsoft's Word.
OPENING SCREEN
The opening screen allows the user to select the report layout and the set the various selection criteria available for the query.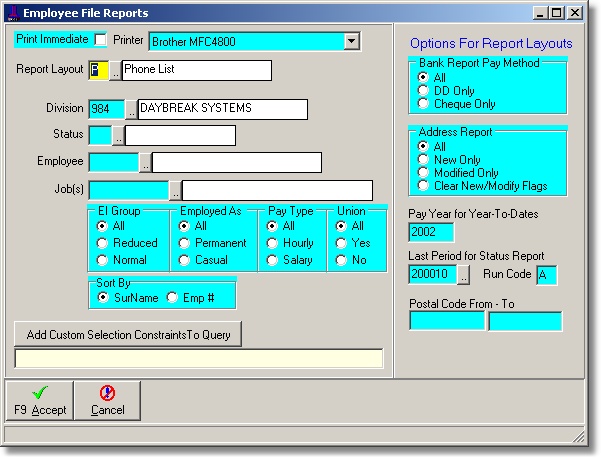 The user may also add further query selection criteria via the 'Add Custom Selection Constraints to Query' button. Using this option the user should have a basic knowledge of the SQL (Structued Query Language) syntax and of the table fields available to query on.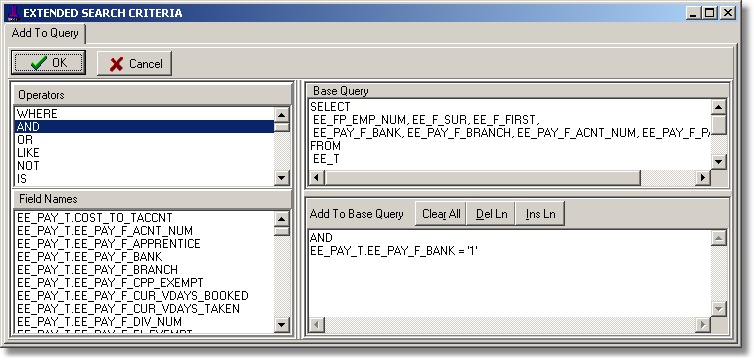 SAMPLE REPORTS (not all reports are shown)
Full Profile Layout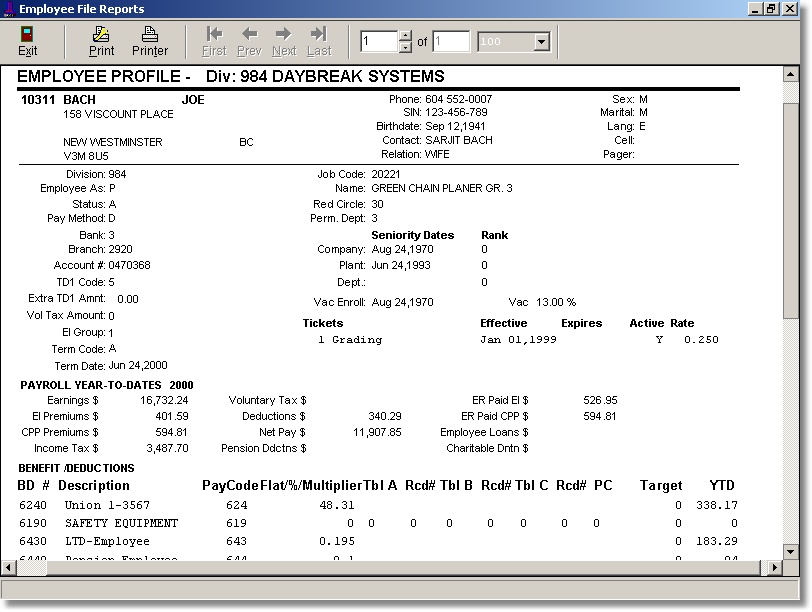 Addresses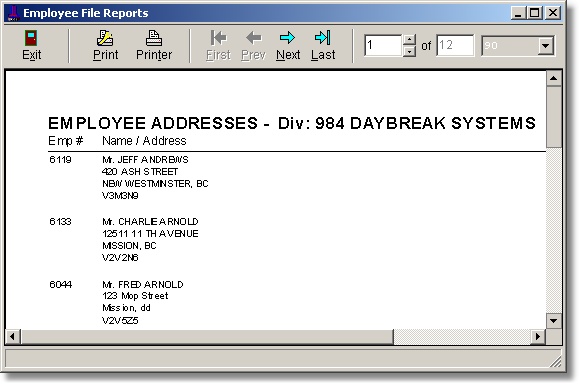 Banking Info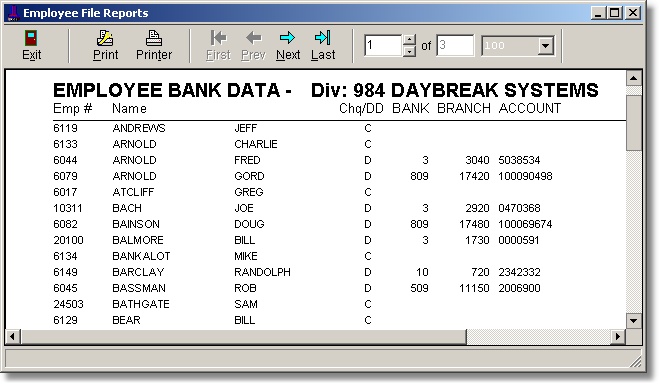 BirthDates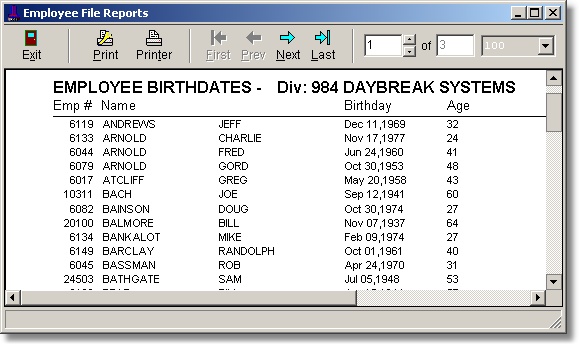 Job/Departments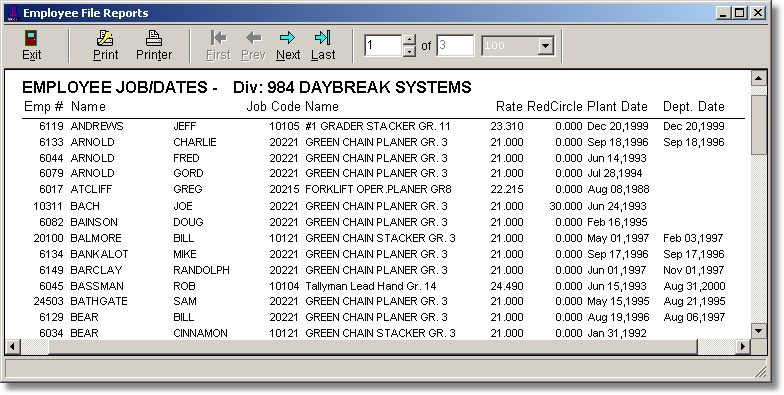 EXPORT OPTION
To export data select the 'Export Query Data' from the Report layout.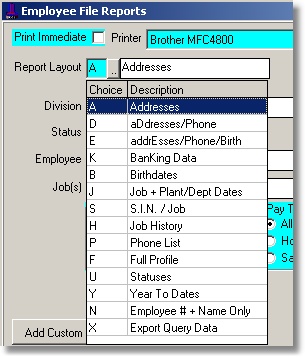 A button will appear to the right of the Report Layout field. Click this button to show the Export Options window.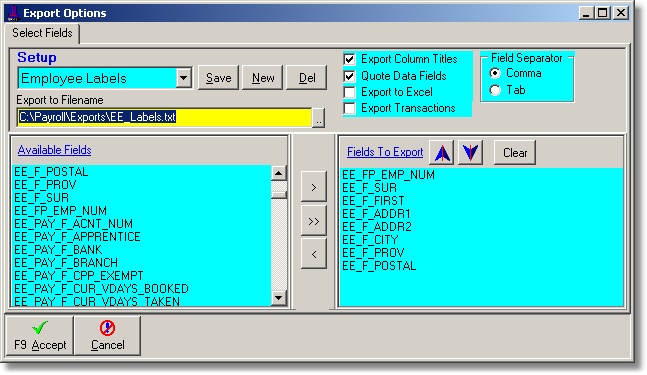 If you have already defined an export setup then use the Setup drop-down to select and load it's settings.
To create a new setup; set the check-box options to the right and add the fields you want to export to the 'Fields to Export' list then click the Save button and enter a description.
When you have the options set as desired click the Accept button to return to the opening window then click it's Accept button to proceed with the export.
---